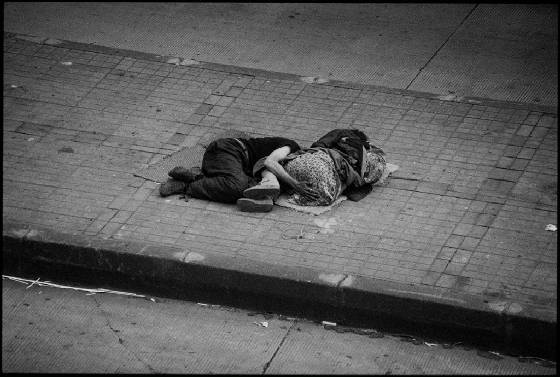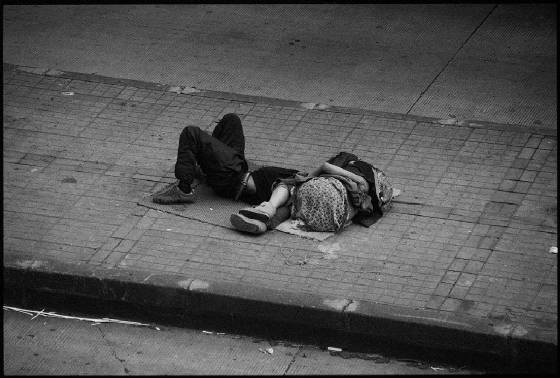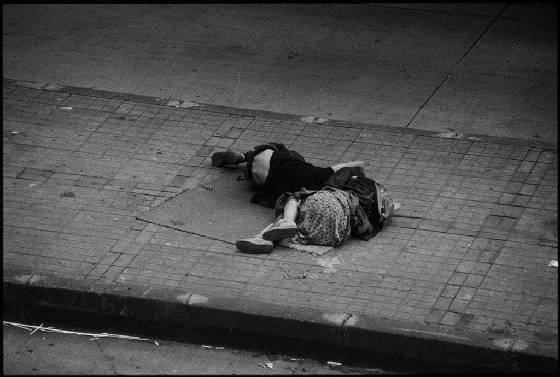 "Los Amantes"_1st sighting_2016_april. "Los Amantes" were stretching out on the median strip of avenida Caracas after a cold night when I spotted them for the first time.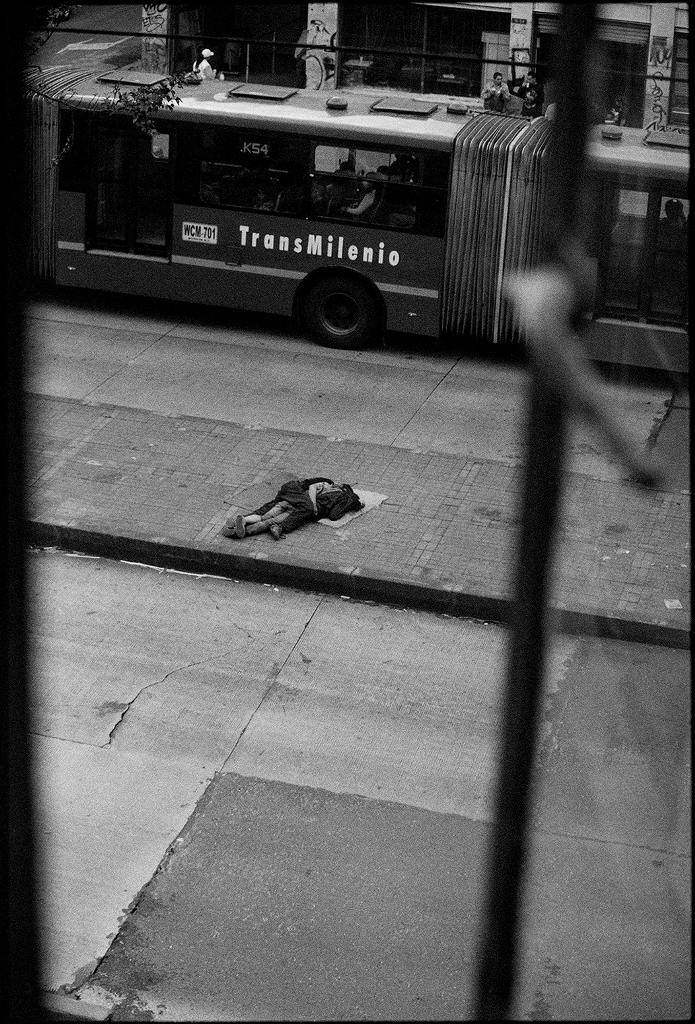 They continued expressing their passion not caring about the thousand eyes watching them from the passing buses. "Los Amantes" attracted some sympathetic glances from local people walking by, like a travesti and his couple.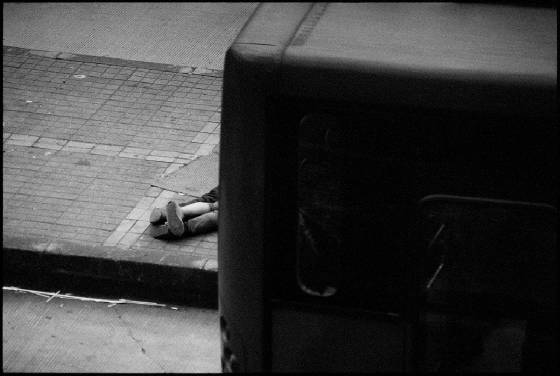 I photographed them again few days later, in that
second sighting
they were much more devastated by
bazuco
.